Unlocking Success in China's Fashion Market
EXCLUSIVE INSIGHTS
Navigating China's Fashion Landscape: Trends, Insights, and Strategies
China's fashion industry is experiencing significant growth and transformation, driven by factors such as an expanding middle class, rising incomes, and changing consumer preferences. This summary highlights the latest trends in China's fashion scene, including:
Sustainability: The second-hand clothing market is on the rise in China, fueled by sustainability concerns and the influence of key opinion leaders. Sustainability concerns create opportunities for eco-friendly and socially responsible brands.
Digital Collectibles: Emerging trends like digital collectives are being explored in China's fashion industry. Brands are experimenting with digital assets and blockchain technology to enhance consumer engagement, offer unique collectibles, and create new revenue streams.
Urbancore: Urbancore is a growing fashion trend in China that blends functionality and style. Brands collaborate with outdoor apparel companies, fitness communities, and fashion KOLs to promote outdoor sports activities and fashionable athletic wear.
Gamer Girl Aesthetic: The gamer girl aesthetic has gained traction among Gen Z. This trend features hyper-feminine gaming apparel and accessories, with women asserting their presence in the male-dominated gaming space.
As China's fashion industry continues to evolve, brands that successfully reconnect with the Chinese consumer by staying ahead of the latest fashion trends will be best positioned for success. By prioritizing sustainability, embracing digital innovations like digital collectibles, and catering to the latest aesthetics, brands can navigate the dynamic Chinese market and capture the hearts of fashion-conscious consumers.
Book a strategy session with CLA to unlock the potential of the Chinese fashion market, identify growth opportunities, and develop tailored strategies that align with the evolving preferences of Chinese consumers.
---
NEWS ROUNDUP
China's Latest Fashion Trends


TikTok's 'Gamer Girl' Aesthetic Offers Brands New Way To Score With China's Gen Z
Cat ear headphones, customized keyboards, and colorful gaming consoles are the markers of Gen Z's latest craze: the gamer girl aesthetic.
Popularized on TikTok – related posts have clocked up over 50 billion views – the Japanese school girl-inspired look has unsurprisingly made its way to China, the world's largest gaming market. On social media platform Xiaohongshu, the hashtag "esports girl" (#电竞少女) has racked up over 72 million views, with users sharing their cute outfits and dedicated gaming stations.
Fashion and gaming have long had a close-knit relationship. Launching character skins, creating trophies for competitions, and collaborating with esports professionals are just a few ways brands have cashed in over the years.
But when it comes to physical apparel collections, branded merchandise tends to lean into masculine or unisex styles, despite women making up almost half of the country's gamers. For example, Diesel's capsule collection with Chinese League of Legends esports club WBG features women's items that are identical to the men's, just cropped, while Ralph Lauren's Fortnite line comprises gender-neutral polos and jogger pants.
---
The Newest 'Core'


URBANCORE: THE NEW CORE STYLE IN CHINA TOWN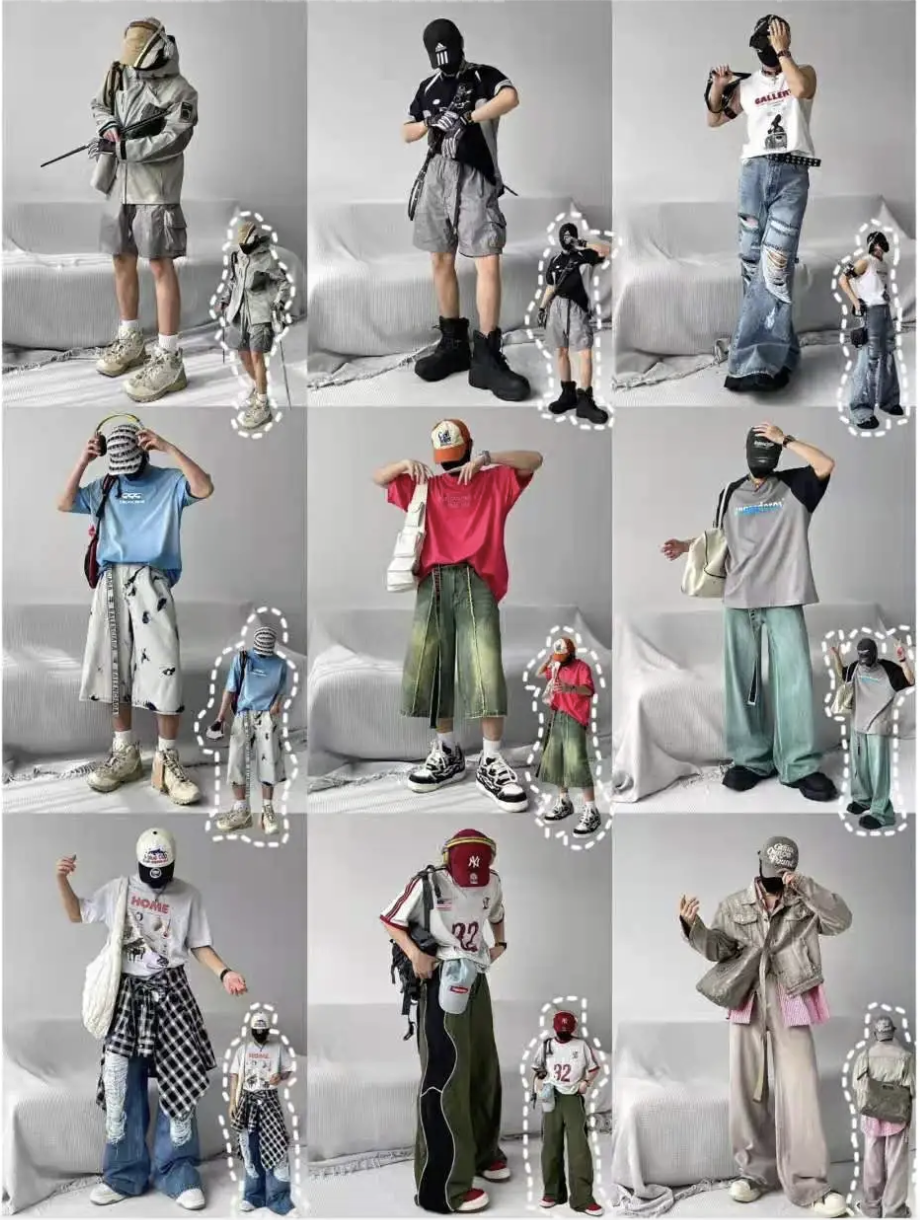 At its core, urbancore, also known as "urban outdoor" and "urban athletic," has more and more young Chinese urbanites sporting outfits that fuse athletic and outdoor wardrobe elements. It all looks very comfy and cool. In that light, 'twas on April 30, as part of Shanghai's May 5 or Double Five Shopping Festival, that Chinese Instagram slash e-commerce platform 小红书 (xiǎohóngshū| Little Red Book) organized a bonafide Urbancore Sports Market in Shanghai to tap into this growing consumer demand.
In one corner of the market, top-notch Japanese camping brand Snow Peak presented a tent concept that encouraged people to get out of their homes and offices and work outdoors. American snowboarding brand BURTON also participated in the bazaar, with BURTON China's marketing department director Guo Zhirong telling Chinese news portal Dongfang.com that the market's "people-oriented" aspect was their main overlap with Little Red Book's philosophy and their No.1 reason for participating. "The urbancore concept sees outdoor lifestyles seeping into daily life and that creates a sense of community," Guo emphasized.
---
VIP and Sustainability


How Chanel is Connecting with Top Clients in 2023, in Hong Kong and Beyond
Last month, to very little fanfare, Chanel hosted "A Journey into Allure", a thematic exhibition exploring the elusive concept that has sat at the heart of the label ever since its founding by Gabrielle "Coco" Chanel in 1910.
Held at the Arts Pavilion, in Hong Kong's West Kowloon Cultural District, the show juxtaposed creations from the founder with looks designed by the label's current creative director, Virginie Viard, and the late Karl Lagerfeld, her predecessor.

The exhibition, however, wasn't open to the public, but only to the maison's top clients and a select number of media.

Chanel famously boasts some of the most loyal customers in the luxury world – you only have to attend one of its couture or ready-to-wear shows to see the incredible number of women clad in head-to-toe Chanel who travel to Paris every season to find new pieces for their wardrobes.

As Chanel's president of fashion Bruno Pavlovsky explains, "It makes sense to reconnect our customers and friends with what's unique at Chanel, which is this allure" – something he agrees is not easy to describe in words or illustrate through images. Pavlovsky says that he and his team had countless conversations trying to define this abstract concept and how it is inextricably linked to Chanel.
---
China's Streetwear Fashion Explained


What Brands Need To Know About China's Streetwear Scene In 2023
In the West, sorting streetwear subcultures into its current reigning categories is relatively straightforward. On one hand, there is "gorpcore," which is fronted by utility gear such as cargo pants, anoraks, and high-tech sneakers; as well as Y2K, which takes cues from Britney Spears' heyday; and looks such as "Ivy League style," led by prep-informed American brands like Aimé Leon Dore and Rowing Blazers.
All of these styles are also prevalent in China. However, as retail platform Doe Shanghai's co-founder Terry Zhu says, they differ drastically from city to city. "We have quite a different culture and background. Right now, streetwear is a big conversation as we have so many different levels of consumers."
---